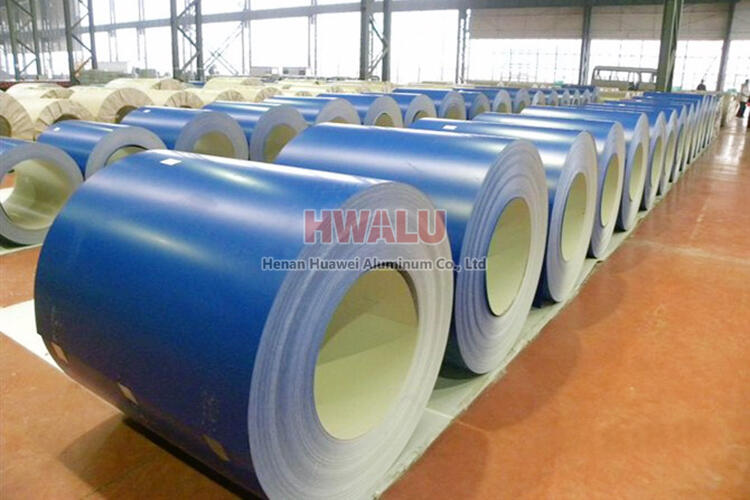 Coated Aluminum Sheet/Coil/Strip/Foil
Color aluminum refers to the coloring treatment of the surface of aluminum alloy. Because the performance of aluminum alloy is very stable and not easy to be corroded, the general surface can be guaranteed not to fade for at least 30 years after special treatment. Moreover, due to its small density and high hardness, the weight per unit volume is the lightest among metal materials.
Color aluminum is a new type of material rising in the field of doors and windows recently. Compared with plastic steel, its biggest advantage is incomparable firmness and changeable colors.
Color Coated Aluminum Type:Color Coated Aluminum Sheet,Color Coated Aluminum Strip,Color Coated Aluminum Coil,Color Coated Aluminum Foil.
Huawei Aluminum is one of the best suppliers of aluminum alloy raw materials in China, selling all over the world at the price of factory direct sales
Henan Huawei Aluminum Co., Ltd
Henan Huawei Aluminum Co., Ltd (HWALU for short), a privately-owned enterprise established in 2001, is located in Huiguo Town which is the famous Aluminum Capital in Henan Province, China. There are 1,200 employees including a R&D team with 26 specialists, and covers an area of 250,000 square meters.
In order to move with the times, HWALU keeps introducing the state of the art equipment and technique to improve its competitiveness. At present, there are 16 cast processing lines, 3 CC processing lines, 1 DC processing line, 3 cutting machines, 2 slitting machines, 1 tension level machine, 20 annealing furnaces, 3 punching machines , 2 coil casting lines, with 2 matched vertical and 1 horizontal slitting machine.
Now our main products include color coated/anodized aluminium sheet plate, coil, strip, foil etc , with the annual output more than 200,000 MT and Export volume accounts for 40%. With the continuous efforts, we have got some achievements in the past years.